By default HitmanPro.Alert installs with the "Standard interface" which is a sort of simple mode to not overwhelm the regular user, however if you want to take full advantage of the product switching the GUI/Interface to "Advanced interface" is mandatory.
First click on the gear icon top right, next to minimize and close.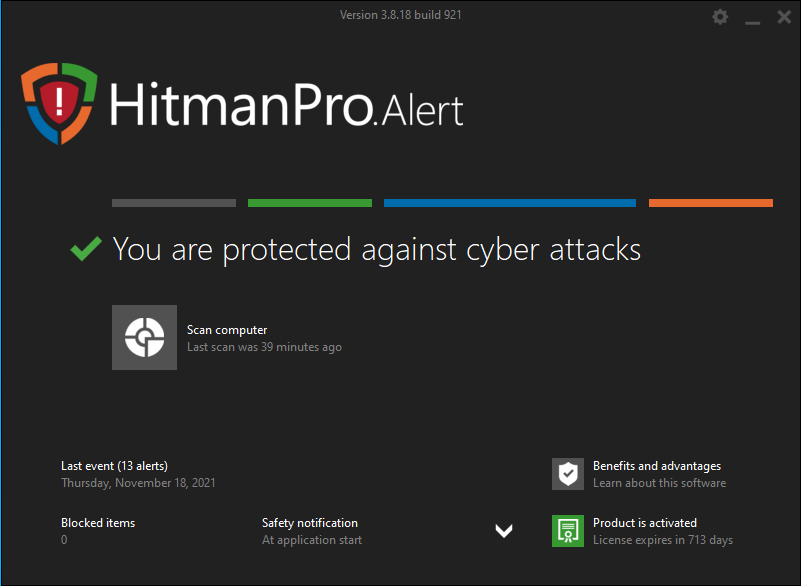 Now select "Advanced interface" (For experienced users).